Educational publisher McGraw-Hill is updating one of their textbooks after a Texas-based mother and teacher publicly complained about a page that refers to slaves as "workers."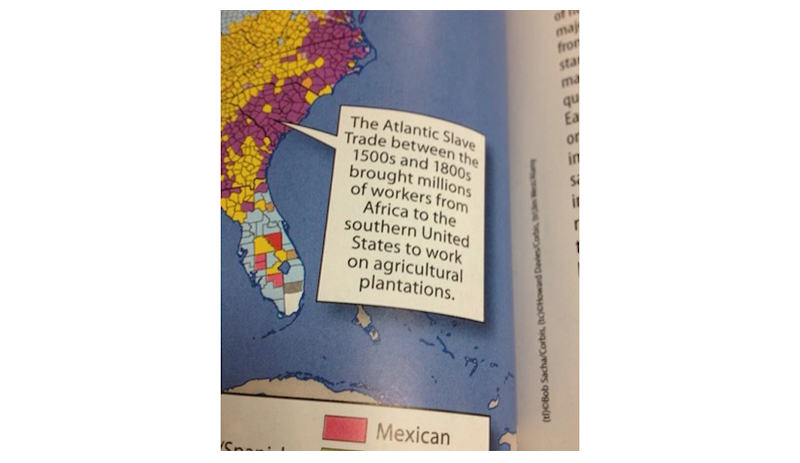 The offending image

The whiner's post
This is featured all over the news, even CNN, and is also the subject of a post on Jezebel, titled
Texas Mom Forces Textbook Publisher to Correct Caption Implying Slaves Were Immigrant Workers
. This title contains three errors:
The publisher wasn't forced but voluntarily agreed to "do better" given sensitivities.
The caption is not being corrected, slaves were not entitled to benefits and had to work.
The caption did not imply slaves were immigrant workers, since it starts with "The Atlantic Slave Trade", making quite clear people were working as slaves.
The problem is many people of color still walk around with an imaginary slave collar around their neck, thinking they've only been freed yesterday. This whole outrage is manufactured and an excuse to bash white people for perceived racism. I won't deny real racism exists, but this is no such example. The book is poorly formulated and doesn't mention enough that some of the migration was forced and the publisher seems to agree and will correct.